Chicken farm suggestion for 2000 layers
Apr 04 , 2018
For 2000 birds,
(1)We suggest the chicken cage 22 sets only, do not suggest other equipment.
(2)Chicken cage specification: Size: 2.0m*1.9m*1.6m; Capacity: 96 birds/set,
(2)And if you have enough budget, you can order a small grinder machine, then you can make the feeding feed your self and mix the power, like that you can save the cost from the feeding food.
(3)You can clean the manure by the pressure water or by manual.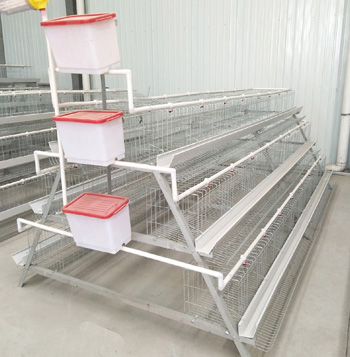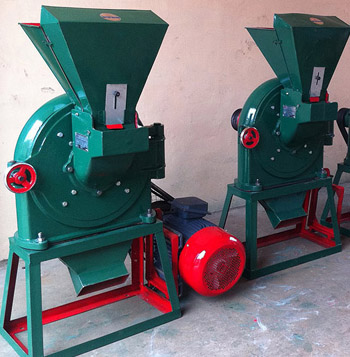 The chicken house design as below,
House capacity:2000 birds,
House size: 25m*7m*3m
chicken cage quantity: 22 sets,
Chicken cage layout: two rows, each row 11 sets, 22m length,
Manure pit size: 1.8m width, 0.3m depth.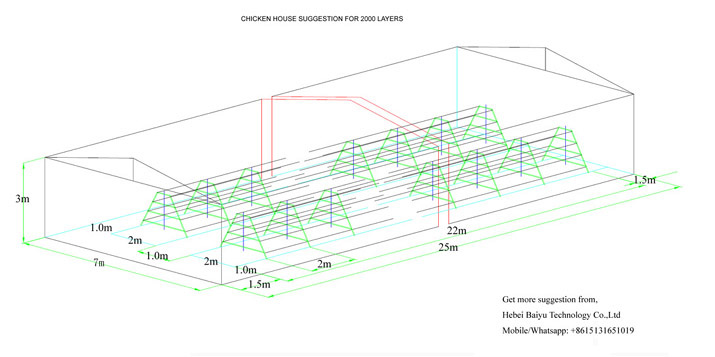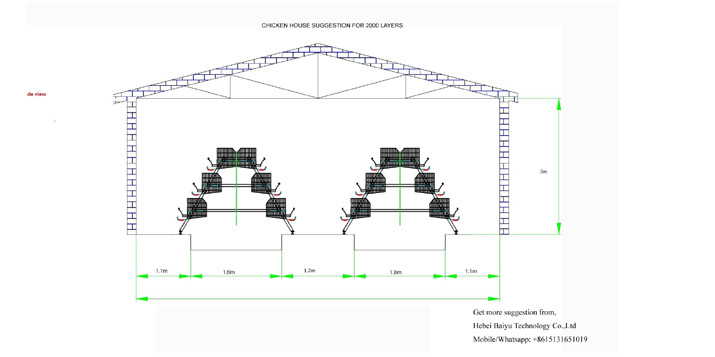 If you need more suggestion , please contact us.